Investment opportunities
Know the companies that are already available in Uppercap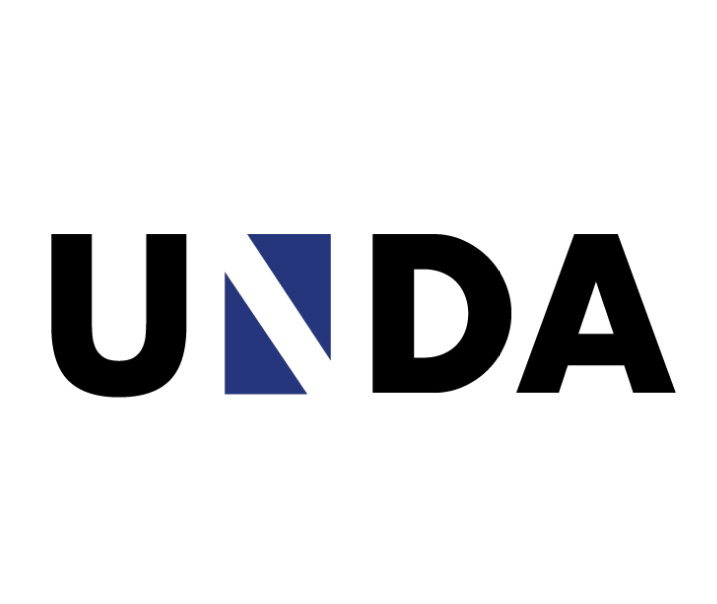 Santiago Parking Storage
Investment in the development of modern parking in a high demand area in the heart of Santiago.
Real state
Why invest in startups? Read more

All companies have been rigorously validated in a process of
Legal and Financial Due Diligence
Productos y soluciones
Empieza de manera gratuita y lleva tu empresa al siguiente nivel con los productos y soluciones de Uppercap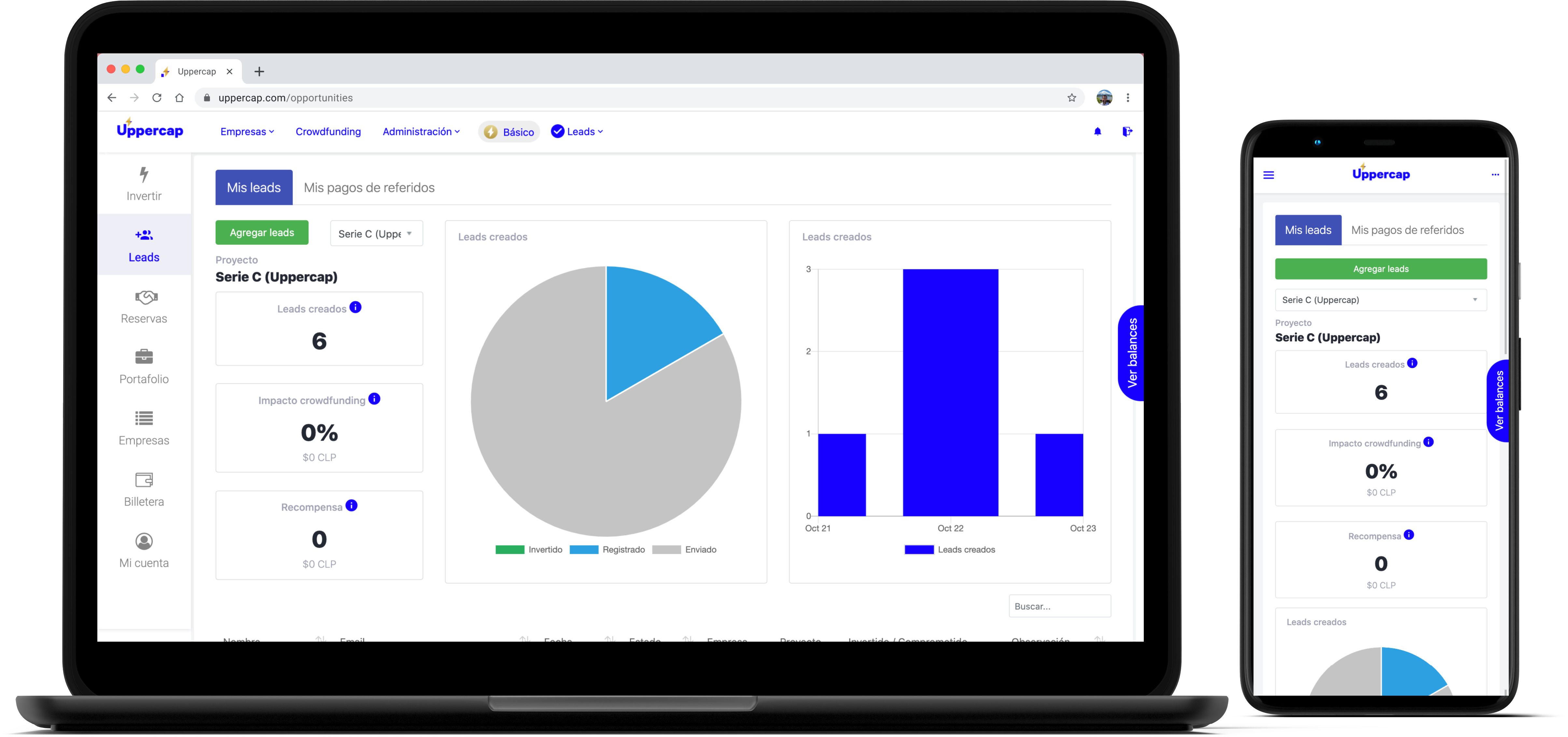 We simplify the complex, so you can make the best decisions.
Security
We safeguard every company share on the Blockchain, guaranteeing the reliability of the data.
Friendly interface
Create your account and you will see how easy and intuitive it is to invest with Uppercap.
100% digital procedures
We simplify the complex so that you do not need notaries or inefficient bureaucracy.
Instant contracts
Your legal documentation is generated automatically and is always supported.
Multiple payment methods
We receive your investment in national currency, cryptocurrencies and soon, Webpay.


How does it work?
Uppercap allows everyone to participate in private investments.
We want to meet you!
The first step is to create your account.
Sign up
Add balance
Your virtual wallet will serve to have fuel.
Venture to invest
In the offers that interest you the most.
Tell your
friends
Get rewarded and boost
project growth.
The smart way to raise capital
Uppercap reinvents the way to invest in private equity offerings.
Boost your capital raising efficiently.

Connect with a new network of angel investors and VC.

Turn your clients into angel investors.

Safeguard your company shares through Blockchain technology

The most powerful tool to keep updated to your investors efficiently.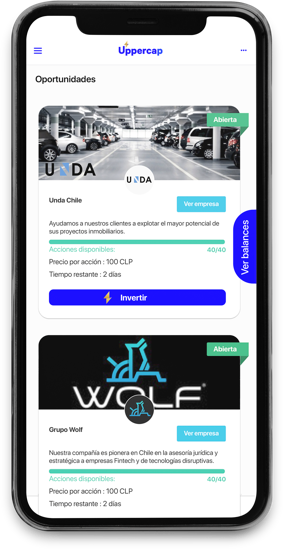 Partners
Invest accompanied by a support network with great experience
Frequently Asked Questions
What is Uppercap?

Uppercap is a platform that allows you to invest in selected companies in a simple, 100% digital and Blockchain-backed way. How to
register
in Uppercap?
How do we select companies?

We review the companies and meet their teams to evaluate the business. We occupy a FPTM model (Founders, Product, Traction, Mission.)
See more
Why invest in companies or projects?

For many, taking the option of saving instead of investing is a reasonable and safe decision. This is for those who the risk of losing is not an option, and with the savings apparently it is not lost. The latter is "apparent", since many savings alternatives lose value over time and their opportunity cost can be high.
See more
Newsletter
Do not miss out on anything!
You will receive notices of news and new companies in Uppercap.